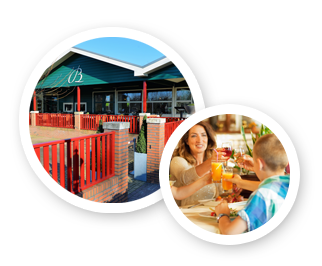 We also offer a so-called daily "Banner dish" in addition to our regular menu. This is an additional dish that varies from day to day. You can find this dish on the banner outside.
These dishes vary from "Dikkedakk'n" with chicken, spareribs and pork loin to seasonal special offers like delicious Zeeland mussels or Drenthe asparaguses, fresh from the fields of Eesergroen, just a stone's throw away from the restaurant.
"Dikkedakk'n" is how we call "All you can eat" in Drenthe.